Different loans for high risk borrowers are ideal if you've had finance declined due to low affordability in South Africa. Some clients are seen as a high risk to lend money to and it can be frustrating when you need credit but keep getting declined by banks.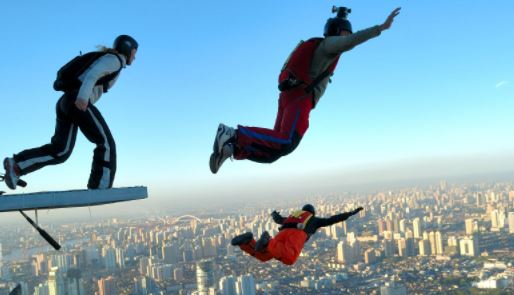 These loans are for people seen as high risk borrowers:
Micro Cash Loans
Pawn Shop Loans
Friends & Family Loans
Private Lender Loans
Just note that you have to be aware of who you borrow from. Because there a lot of loan sharks in South Africa.
They will charge steep interest rates if they know you are seen as a high risk client.
So don't rush out and accept the first offer that a lender is willing to give you. Make sure you read terms and conditions in detail. In addition get a second opinion from a trustworthy friend.
Take your time even if you are in a hurry for the cash. Think things through before you sign the agreement terms of a loan.
This may also interest you: Loans for Debt Review Clients in South Africa Locations
Micro Cash Loans for High Risk Borrowers
Micro cash loans are one solution that can help you get finance if you are a high risk borrower.
These are smaller amounts of money that you can borrow when you need a loan desperately. South Africa has a variety of micro lenders that offer different packages to suit your circumstances.
So this kind of credit is ideal if you only need to borrow a small amount for a short period of time.
Online micro lenders don't always advertise a lot on the Internet. You can check local classified websites such as Gumtree.
Otherwise it's a good idea to look in your local newspaper. Or on noticeboards at your local supermarket and shops. Because these are the places a lot of lenders advertise their micro cash loans.
Pawn Shop Loans
If you know how pawn shop loans work in South Africa this is also an option for you as a high risk borrower.
So basically you pawn your personal goods against a cash loan.
This means that you will need to have some items of value to offer the store. In order for them to work out how much money they can lend to you.
Items you can pawn to get a loan include:
Electrical goods
Sports equipment
Gold and Jewellery
Furniture
Even a car!
Yes you can even pawn your car at some shops. Although a pawn shop is not likely to offer you the same amount that you will get privately.
So the higher value of the personal items you are willing to pawn, the more the store will be willing to lend you.
However if you cannot pay back the money you borrow from the store they will sell your goods to cover the costs.
One of the more popular stores for pawn shop loans in South Africa is Cash Crusaders. They offer instant cash for your goods and you can visit the Cash Converters site here for more.
Friends and Family Loans
Getting a loan from a close friend or family member could be an option for you. Because borrowing from someone you know means you can freely negotiate the terms.
If you have a friend or family member that you think may have some cash available it may be worth approaching them.
In this case there is more chance of getting lower interest rates. Or in some cases, no interest rates.
However there is a down side to borrowing money from someone you know well. Because if you cannot pay the money back it can cause arguments and even family splits.
So only borrow money from a friend or family member if you are absolutely certain you can afford it. And you will be able to make the repayments that you agree with them.
Private Lender Loans
Loans from private lenders in South Africa are another option if you are considered a high risk at other companies.
A private lender is someone who invests money in people by offering them finance for personal needs.
Where to find private lenders in South Africa:
Online classified sites like Gumtree
Personal private lender websites
Newspaper classifieds
Noticeboards at shopping malls
As is the case with micro finance you have to be careful borrowing cash from a private lender in South Africa. Because loan sharks are everywhere, not just in Johannesburg, Cape Town or Durban.
This might interest you: Repair Credit when you are Blacklisted
In Summary of Loans for High Risk Borrowers
To summarize you can see that in South Africa there are high risk borrower loans available to clients in need of cash.
So it all depends on your personal circumstances and affordability. There is criteria that applies to most loan applications.
The criteria for a high risk borrower is:
You must be 18 years or older
South African ID document
Cannot be under debt review
Agree to a personal credit check
You have to show you can pay back the loan
Therefore you have a few options.
Of course the banks won't lend you money if they see on your personal report that you have a bad credit record.
But don't let that put you off. There is cash available through the loans available for high risk borrowers in South Africa.