More about us at www.badcreditsolutions.co.za
Bad credit solutions is a website intended to help you if you have fallen into debt and need practical and need sensible solutions to your financial worries.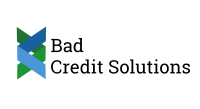 Through a constantly updated series of professional money related articles, bad credit solutions aims to educate and hopefully assist people with solving their cash problems.
Please feel free to browse our website and should you need to contact us at any stage then you are welcome to at one of the locations listed on our Contact Us page.
Legal Stuff
Learn how we protect your privacy while you browse and interact with our website by reading our privacy policy here.
Find out more about the terms and conditions you agree to while spending time on Bad Credit Solutions
Thank you for visiting and enjoy browsing our site!