Bridging finance is available for clients in South Africa looking to borrow money for a short period of time. If you require funding as a cash advance from the banks or alternative creditors then bridging loans might be just what you're looking for.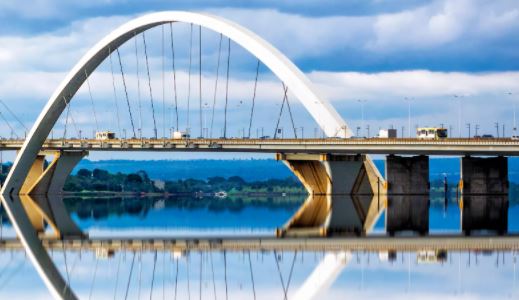 For example, if you are selling your house it doesn't mean instant cash to stash. So you will often have to wait a while for transfers to go through.
This is where bridging finance can act as a short term loan. Secured against the income that will soon be coming your way from the sale of your property.
Therefore this type of finance is just that. A "bridge" to carry you over until you receive your funds in the near future.
Which Banks in South Africa Offer Bridging Finance?
Although this kind of funding is not always called bridging finance these are the banks in South Africa you can approach for a loan:
Absa Bank
Standard Bank
FNB
Capitec Bank
Nedbank
African Bank
Banks provide an online option for you to apply for bridge loans and the process is quick and easy. Allowing you to get the money as soon as possible. After you have completed the online application form, you will usually be required to submit other documents via email.
This may also interest you: Capitec Bank Personal Cash Loans
Although each bank in South Africa may have a different policy, the documents you need usually include:
SA identification document
A utility bill or other form of proof of address
Proof of your income
Bank statements of the last 3 months
Mortgage statement
A valuation certificate
Copy of the Offer to Purchase (signed)
Information about liabilities you already have. For example credit cards, school fees, debit orders and retail store accounts
If you have a second mortgage you may need a letter of confirmation from the bank
Why get Bridging Finance?
Time delays in property transactions are inevitable. Because you will have to wait until the entire transfer has taken place before you can access the proceeds of your sold property.
In the mean time you may have some significant amounts of cash to dish out. Such as transfer fees, the deposit on your new property, fees of conveyance attorneys, duties, and agent commissions.
These expenses can't wait for the transfer to take place and need to be paid immediately.
This is where taking a bridging loan can help you pay your debts before your money comes through. Lenders will usually give you about 80% of the net amount owing to you in the future to cover these expenses.
However as with any kind of loan, you will need to pay interest on the money that you borrow.
Unfortunately, bridging finance usually comes with higher interest rates than other types of personal loans. Because bridging loans are short term loans and the money you need becomes available very quickly.
Usually within 24 hours after you have applied. Interest rates are calculated on a daily basis.
Other Bridging Finance Companies in South Africa
South African bridging finance loan companies are registered through the National Credit Regulator. And can offer finance for the three or more months it takes for a property to be transferred into the new buyer's name.
Some of the best known companies for bridging finance in South Africa are:
CapX Finance: This South African company offers bridging finance for property sellers near Cape Town and Namibia
Cash on Demand: As its name suggests this company offers bridge loans. For clients in Johannesburg, Midrand, Pretoria and the Gauteng locations
Smartbridge: This is one of the leading bridging companies operating in the Western Cape of South Africa. Having been in the business for over 8 years
Quince Property Finance: This company offers bridging loans from Woodmead, Gauteng for South African property
The Bridging Factory: Also in Gauteng, this company has a large licensee network. And offers a broad spectrum of property and real estate based bridging loan solutions
These companies are registered with the Bridging Finance Association of South Africa (BFISA).
This means that they agree to ethical conduct, professionalism, truth in advertising, prescribed practice rules, regulatory compliance , consumer data protection. And other such terms of business.
To Summarize
Thanks to banks and bridging finance companies, people waiting for funding from things like property sales can take comfort in the fact that their expenses can be covered in the mean time.
Therefore this loan can be paid back as soon as the property transfer has gone through and they will be free to enjoy their new homes.