When you can't keep up with credit the best thing to do is to simplify your finances. Because you want to avoid being blacklisted or getting a bad credit record.
We live in the century of speed. Where people are always busy and under a great deal of stress. Life is complicated, but your finances don't have to be.
Related: 5 Ways to Repair and Rebuild Bad Credit
If you are like most people, then you most likely have several credit cards. A check account, bills to pay, due dates and such. No matter if you want to ease the burden of managing your finances monthly or you want to plan for retirement.
Can't Keep up With Credit… Our Tips…
Tip #1: Opt For Online Banking
If you do not use online banking already, then you should start doing so – there is no better way to manage your personal bank accounts!
No matter if you want to withdraw money, to pay bills or to add more money to your personal savings account, choosing an online banking system is a very wise move. Easy to use, comprehensive, feature-rich and user-oriented, this system allows you to perform a wealth of financial activities. And transactions with several clicks, from the privacy of your home.
On the other hand, there is the mobile banking feature. In a nutshell, every bank has a mobile application that you can download and install. So you have full control over your accounts even when you are on the go. This way, you can deposit your paycheck using your smartphone. Or you can choose to be notified whenever you get your salary. No more pointless trips to the ATM, just to see that your employer hasn't sent you the payment just yet!
Tip #2: Simplify Your Debts By Reducing The Number Of Credit Cards
Credit cards can take their toll on your time and your finances. Because of the sky-high interest rates and fees you need to pay every month.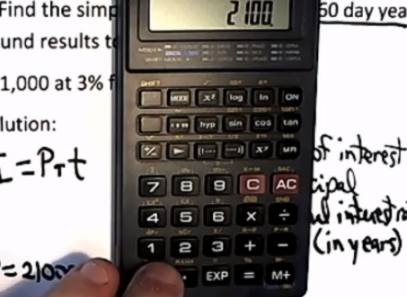 Choose one or two credit cards that have the lowest interest rate and the lowest fees (most of them do not even charge you for certain transactions). Then simply cut up the rest and close the accounts.
You may be tempted to fall for an attractive sales pitch. But remember that opening a credit account is a long-term commitment and we are still living in times of financial crisis.
Keep in mind that regardless of the discount or special offer they want to lure you with, the chances are that you will pay two to three times more than that in the long run.
Tip #3: Automate
We live in the technology era, where almost everything is automated. Keeping up with the due dates can be very challenging. Especially when you have creditors, mortgages and different types of loans. Not to mention the utility bills that need your attention every month. Of course, marking your calendar can be a good choice, but why not set up automated bill payments between your bank and your creditors?
This can help you save time and money, and it also prevents you from paying late fees.
At the same time, every responsible adult should put some money aside for the rainy days. So why not choose an "automatic savings option"? Basically, this feature is provided by most banks nowadays. It refers to depositing a certain sum from your checking account into your savings account. You decide how much money you want to put aside on a weekly or monthly basis.
Tip #4: Consolidate Your Accounts
Handling a couple of bank accounts is not difficult. But what happens when you have four or five of them that require your attention constantly? You may want to put money aside for a new home, for your child's education. You may choose to open an individual retirement account and so forth.
Managing them can be a daunting task. Chances are that you do not even need different accounts at various investment companies. Find one financial institution that meets your needs. Merge all your accounts into one that is easier to manage. This will certainly give you the peace of mind you are seeking.
Tip #5: Organize Your Financial Documents
Get a financial binder where you organize all your statements and bills. This way, you will find the documents you need faster and without the hassles. Not to mention that an organized office is a beautiful office. Shred or throw away the documents you no longer need. Remember that managing your bills and statements is important for keeping track of your finances and spending over the years.
The Bottom Line
In conclusion… These are 5 easy and efficient ways that can help you simplify your finances and have more control over the paperwork and the bank accounts.