Can I settle my debt myself? And if so how do I negotiate debt settlement in South Africa? We look into this to see how to recover from your financial struggle. These tips to negotiate debt settlement by yourself can help make your finances more manageable. So that you are able to propose a sustainable payment plan to keep you ahead of the red.
How to settle debt yourself:
Create a budget
Start with the lowest debt
Show the creditors your determination
Make an offer you can afford
Explain the benefit to the creditors
Be professional in negotiations
Try to be persistent
Stick to the payments
If you have fallen behind on a number of debt payments it's unlikely that you will be able to pay the balance back entirely in one payment.
Fortunately many creditors will discuss lending terms with you. Allowing you to pay back smaller more manageable installments over a longer period of time.
This may also interest you: Acknowledgement of Debt Letters
When you approach these kinds of negotiations you need to present your argument convincingly and realistically.
This means preparing ahead for the negotiation and communicating effectively with your creditors.
Try these tips to negotiate debt settlement to help you create a more manageable financial situation.
Create a budget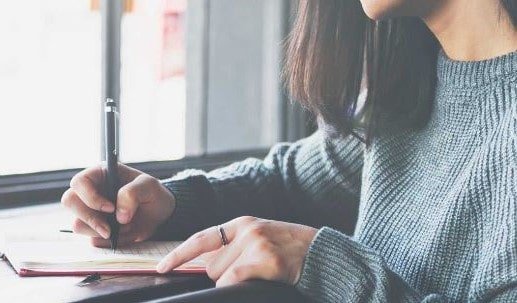 You need to be able to explain your financial situation by outlining your income and expenses.
So prepare a monthly budget to help creditors estimate how much you can afford to pay every month.
Creating a budget can also help you to see where you can save money to pay off your debts. Record all your income and expenses for a month before you draw up your budget to help you see how you are spending your money and how you can decrease your expenses.
If you require help with your list you can visit this website for a handy budget calculator.
Once you have created a new budget allocating money to paying off your debt, stick to it. Pay your debt first thing every month so that you don't overspend and find yourself short of money.
Start with the lowest debt
You have a better chance making negotiations for accounts with the lowest balance.
The sooner you pay off these lower balances the more money you will have to tackle the higher balances.
So start at the bottom with the lowest debt and work your way up.
Show the creditors your determination
Let your creditors know that you are serious about repaying your debts and bringing your finances back in order.
Preparing well for your negotiation will show how important it is to you.
Clearly explain the goals you have regarding clearing your debts. So that your creditors understand your goals and are more likely to accommodate them.
Make an offer you can afford
Rather than asking creditors how much settlement they are willing to accept, make an offer based on affordability.
Avoid agreeing to post dated check payments or automatic electronic payments.
Explain the benefit to the creditors
Your creditors need to know that they will benefit from agreeing to a debt settlement with you. So you need to explain what they will gain from entering into negotiations.
For example, if you can make payments on time the creditor won't have to go to court to sue you. And won't have to approach people to collect the money you owe.
Be professional in negotiations
Use a professional attitude when negotiating with your creditors.
Speak politely, calmly, and with confidence. Make sure that you appear neat and professional.
Because a book is judged by its cover. So you want to appear responsible and serious about the proposal you are making.
Try to be persistent
Be prepared to try again if the creditor refuses your first offer.
You can try waiting for a month or a little longer before you make an appointment to negotiate with them again.
In addition you can also adapt your negotiation terms to something they may find more suitable.
Stick to the payments
Avoid giving a lengthy description about why you can't pay because that's not what the creditor is interested in. They are interested in how you plan to pay back the money. So stick to the solution rather than focusing on the problem when you present your case.
When you have agreed on a payment plan make sure you stick to paying in full and on time every month. Because this will help your relationship with lenders and improve your credit record.
To Summarize
In summary we have learnt a few answers to the question can I settle my debt myself.
With proper negotiation tactics you can more or less expect that you and your creditor will be able to come to some form of agreement. Even if this deviates somewhat from your original plan.
But a successful negotiation is just the first step. It is essential that you are committed and stick to your new obligations to your creditor. You have fought for them. So now you need to show that you deserve them.
If you want to settle your debt but are unsure exactly what the definition of debt is and want a clearer idea you can visit this site for help.